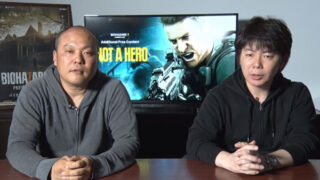 Capcom has delayed the free "Not a Hero" downloadable content for Resident Evil 7 biohazard from its previously planned spring release.
"We were working very hard to get the DLC ready in time for the spring release," producer Masachika Kawata said in a video message.
Director Koshi Nakanishi continued "And we got close to completing the game content. However, in light of the incredible reception to the release of Resident Evil 7, we concluded that this DLC was not good enough to meet those high expectations."
Kawata added, "Our aim is for this content to match the high quality of the main game, so we need more development time in order to achieve that goal. Rest assured we'll use this time to create something our fans will love."
Finally, executive producer Jun Takeuchi revealed that Capcom is also working on a further piece of downloadable content.
Resident Evil 7 biohazard is available now for PlayStation 4, Xbox One, and PC.
Watch the video message below.