Yomi wo Saku Hana delayed to 2018 in Japan, genre changed to dungeon RPG
Experience's new genre title is actually a same genre title.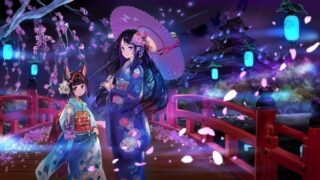 Experience's May 2016-announced Xbox One title Yomi wo Saku Hana, which was previously set for a spring 2017 release in Japan, has been delayed to 2018 and its genre has been changed to a dungeon RPG, the company announced.
The game was previously planned to be of a different genre than dungeon RPG—which Experience is known for—that would incorporate hack-and-slash-style gameplay, but after various trial and error, the studio revised their development setup and restarted the project as a dungeon RPG.
Thanks, Hachima Kikou.