Salt and Sanctuary for PS Vita launches March 28
PS Vita version finally dated.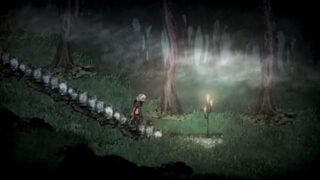 The PS Vita version of Salt and Sanctuary will launch on March 28, developer Ska Studios announced.
Sickhead Games, the studio behind the console versions of Stardew Valley, Darkest Dungeon, and others, ported the PS Vita version. Ska Studios played a small role, "nudging some HUD elements here, tightening up the camera there, tweaking an effect or two when we needed to."
Salt and Sanctuary is a cross-buy title, meaning if you already own the PlayStation 4 version, which launched on March 15, 2016, you'll own the PS Vita version.