Photo Kano and Reco Love producer says the IPs are safe at Kadokawa Games
Developer Dingo's closure won't affect the IPs.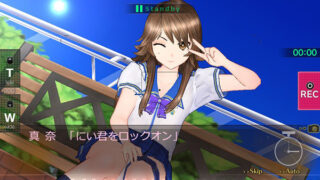 Following Photo Kano and Reco Love developer Dingo's filing for bankruptcy, Ichiro Sugiyama, the producer of both titles at publisher Kadokawa Games, chimed in via the Reco Love official Twitter account urging fans not to worry about the two IPs.
In the first tweet, Sugiyama said, "Dingo, who we've entrusted with the development of Photo Kano and Reco Love for the past seven years, is confirmed to have suspended operations. It is truly unfortunate and we miss them. As for the Photo Kano and Reco Love copyrights, they are entirely Kadokawa's. Don't worry about them in the future. Please look forward to them."
Sugiyama added in a second tweet, "Reco Love's downloadable content has settled down, and I'm starting from writing of the scenario. Since I'm in contact with the main staff, I will make the best of my experience with Reco Love and Photo Kano and do my best in order to satisfy everyone."
Reco Love: Blue Ocean and Reco Love: Gold Beach, as well as Photo Kano Kiss, are all available now for PS Vita in Japan.