Dissidia Final Fantasy: Opera Omnia tops one million downloads
Smartphone RPG achieves milestone just four days after release.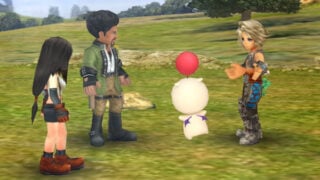 Total downloads for Dissidia Final Fantasy: Opera Omnia have topped one million, Square Enix announced. The iOS and Android RPG launched on February 1 in Japan.
To celebrate the milestone, Square Enix is giving away 1,000 in-game gems until February 21 at 3:59 JST. You can get your gems from the present menu after logging in. And through a separate, live-stream-related campaign, Square Enix is also giving away an additional 2,500 gems, 10 Mighty Power Orbs, and 10 Mighty Card Orbs for the same period of time.