D3 Publisher launches 'Touch Endurance Starter' new title countdown website
Omega Labyrinth sequel to be announced?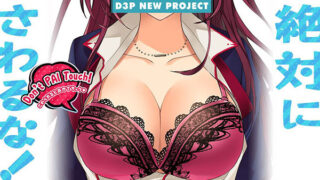 D3 Publisher has launched a new title countdown website that may be for a sequel to the company's 2015-launched Omega Labyrinth.
The website features artwork of a woman's chest and a "Touch Endurance Starter" asking that users not touch the woman's chest.
D3 Publisher had a similar "Touch Starter" for the reveal of Omega Labyrinth. Although in that case, users were asked to touch the woman's chest until it reached a certain number of clicks, at which point the game was revealed.
In this case, every touch of the woman's chest will delay the game's reveal one second. But if you can endure touching her chest and let the counter reach zero, the game will be announced. Famitsu will have an early reveal of the project.
Stay tuned.