Seasons of Heaven full-length trailer
Four-minute trailer released.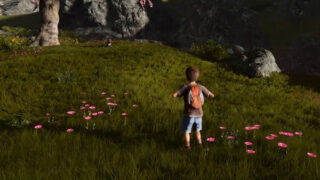 Following a teaser trailer last week, AnyArts Production has released the full-length trailer for Seasons of Heaven, its upcoming Switch-exclusive adventure game.
In Seasons of Heaven, players will be able to switch between controlling Yann (the boy) and Ani (the French bulldog) at any time. Each character will possess specific skills. Nature is also an important element of the game, and players will be able to explore Heaven (the name of the game area) using a scalable means of transportation.
Watch the trailer below.