The Last of Us Part II stars 19 year-old Ellie
New tidbits from the PlayStation Experience 2016 panel.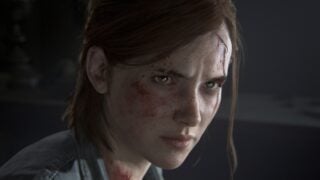 Naughty Dog shared new information about its newly announced The Last of Us Part II during a PlayStation Experience 2016 panel.
While the developer was largely tight-lipped about the still to be dated PlayStation 4 title, the following details were divulged:
You play as Ellie.
The story is about hate.
The Last of Us Part II takes place a few years after the events of the first game. Ellie is now 19 years old.
Ellie plays different from Joel.
There will be some things in the game that are evolutions, while other things are reinventions.
A gameplay reveal is down the road.
Gustavo Santaolalla, who composed the first game, is composing the sequel.
There were debates within Sony to premiere the game at E3, but Naughty Dog wanted to do it at PlayStation Experience because they love the event so much.
Listen to the new theme from Gustavo Santaolalla below. (Starts at 37:24, ends at 38:30.)
If you missed it, catch the reveal trailer here.