Final Fantasy 30th anniversary plans to be announced soon
There's more than just an escape game.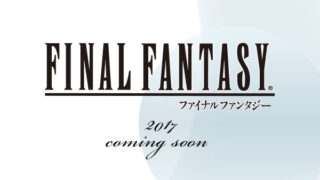 Square Enix will announce its plans for Final Fantasy's 30th anniversary soon, Square Enix's Shinji Hasjimoto said in the latest issue of Weekly Famitsu.
The news comes via a feature this week where Famitsu seeks out answers to questions from developers about certain expectations for 2017.
So far, the only anniversary plan announced by Square Enix is a Final Fantasy XIV-themed real escape game opening across several Zepp locations in Japan starting February 10.
Final Fantasy will celebrate its 30th anniversary on December 18, 2017.
Thanks, Hachima Kikou.