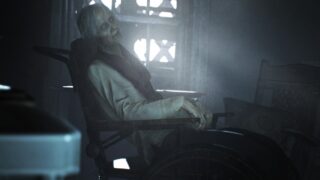 Several outlets have gone up with new previews of Resident Evil 7 biohazard, including new gameplay footage and screenshots.
Here are your reading options: 4Gamer.net (2, 3, 4), Dengeki Online (2), Eurogamer, Famitsu (2, 3), GameSpot, GamesRadar, IGN, and PC Gamer.
Resident Evil 7 biohazard is due out for PlayStation 4, Xbox One, and PC on January 24 in North America and Europe, and January 26 in Japan.
Watch the footage below. View the screenshots at the gallery.
IGN: Eight Minutes of Gameplay with Commentary
GamesRadar: Nine Minutes of New Gameplay
GameSpot: Is Resident Evil 7 a Return to Tradition?