Nioh reveals alpha and beta demo clear bonuses, Iga stage
Watch the first in a series of live streams.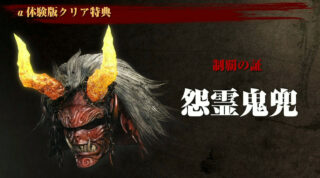 Koei Tecmo debuted new footage and revealed additional alpha and beta demo clear bonuses for Nioh during a live stream this morning.
Users who cleared the alpha test will get the "Onryoma Helmet."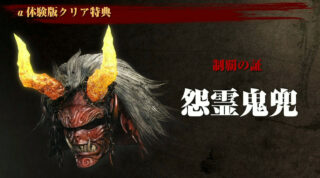 And users who cleared the beta test will get the "Hinoenma Helmet."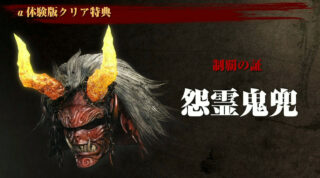 Koei Tecmo also revealed an "Appearance Copy" system for the game's equipment, which lets you change the appearance of your current equipment to your preferred equipment while keeping its stats in tact.
The footage featured the debut of a new stage called "Iga." There was also a boss battle against a "Great Toad."
A second Nioh live stream is planned for December 20.
Nioh is due out for PlayStation 4 on February 7 in North America, February 8 in Europe, and February 9 in Japan.
Watch the footage below.
https://www.youtube.com/watch?v=cD29IDN-m1I