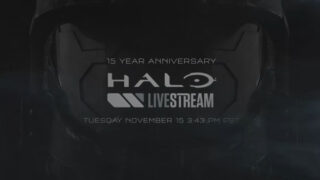 Microsoft will host a Halo series 15th anniversary live stream on November 15 at 3:43 p.m. PT / 6:43 p.m. ET.
During the stream, 343 Industries will share a special walkthrough of the Halo Museum, talk Halo Wars 2, share some of the team and community's fondest Halo memories, play Halo 5 with fans, and more.
Watch a teaser video below. The actual live stream will be available here.
https://www.youtube.com/watch?v=sMjnV80FZ_8