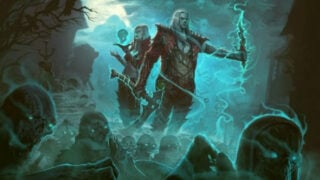 Blizzard Entertainment announced the "Rise of of the Necromancer" pack for Diablo III at BlizzCon 2016.
The additional content, due out in 2017, includes the Necromancer playable class, additional stash and character slots, and cosmetic bonuses. Both Diablo III and Reaper of Souls will be required to access the content. Read more here.
Watch the announcement trailer below.