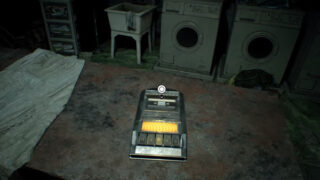 Capcom has released the latest two videos in its "World of Resident Evil 7" short video series, showcasing save points and knife use.
If you missed it, catch the previous two clips here.
Resident Evil 7 biohazard is due out for PlayStation 4, Xbox One, and PC on January 24 in North America and Europe, and January 26 in Japan.
Watch the videos below.
Volume 3: Recorder
"Take the time to save in Resident Evil 7… You never know what will be lurking in the shadows."
Volume 4: Stock Up
"Your knife will come in handy in all kinds of situations."