Etrian Odyssey V demo now available in Japan
Transfer your save data to the full version when it launches.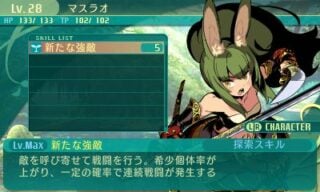 A demo for Etrian Odyssey V: The End of the Long Myth is now available for 3DS via the Nintendo eShop in Japan.
The demo will let you play the beginning of the game, and you'll be able to transfer your save data—including your character, level, acquired skills, items, and so on—to the retail version when it launches. The game systems in the demo, including character creation, are no different from those in the retail version. The demo can only be launched 30 times.
Etrian Odyssey V is due out for 3DS in Japan on August 4.