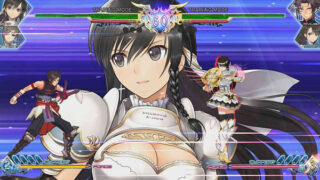 Sega has released Blade Arcus from Shining EX playable character Sonia, who was originally included as bonus with first-print copies of the game, as a free download on the PlayStation Store in Japan.
Sonia, voiced by Asami Seto, joins the game from Shining Resonance, the newest entry in the Shining RPG series, which is developed by Media Vision for PlayStation 3 and only available in Japan.
PlayStation 4 owners can queue her up here, and PlayStation 3 users here.
Additionally, Sega announced that Blade Arcus from Shining EX will be available on the PlayStation Store for 40 percent off for PlayStation Plus members and 20 percent off for regular PlayStation Network users from July 6 to 19.