New Inazuma Eleven and Professor Layton games set for Level-5 Vision 2016
Announcements due on July 27.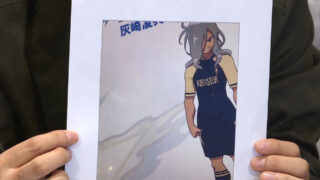 Level-5 confirmed the upcoming announcements of new Inazuma Eleven and Professor Layton games during its Level 5 Vision 2016 early information live stream today. Both games will be announced on July 27 at Level-5 Vision 2016.
The new Inazuma Eleven will have a new main character, and it won't go to space or have anything to do with time slips. It will be set around the time of the first game and follow an orthodox youth story. The game is being made with the assumption an anime will also be made. Level-5 CEO Akihiro Hino showed artwork of some of the characters and the setting.
As for Professor Layton, Hino confirmed that it will announce a new entry in the series. All we know right now is that it will be a legitimate Professor Layton game (not the Layton 7 smartphone game) and feature a different protagonist (who isn't Layton's son Alfendi Layton). Hino also shared artwork for Professor Layton.
Thanks, Inside Games (2) and Games Talk (2).