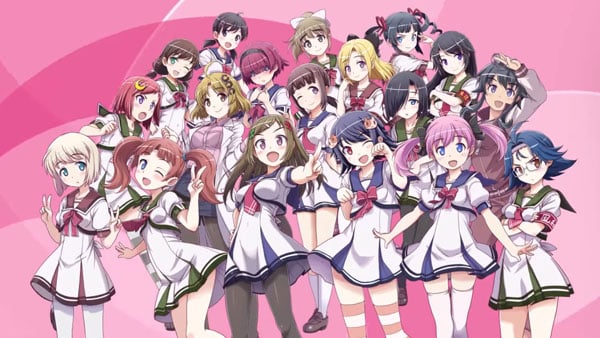 PQube and Inti Creates have released the official English trailer for Gal Gun: Double Peace, the upcoming shooter where players are tasked with finding their true love.
Here is a list of features, via PQube:
Gorgeous rail-shooter action with a super kawaii anime style. Fend off the advancing girls with your 'Pheromone Shot'! The higher the difficulty, the faster and more intense the experience will be.
Story Mode: Play through the story and see if you can successfully confess your feelings to the girl of your dreams. Choose between different girls, discover branching paths and experience one of several endings depending on your choices.
Side Quests: Read up on the conversations of students at the academy on social networks and pick up side quests to complete during the levels!
Level Up: Improve Houdai's skills with Shop items and Doki-Doki mode results to change his appeal among the academy girls and open up new dialogue choices!
Doki-Doki Mode: This ultimate screen clearing attack overloads the girls with euphoria until they explode with happiness! Save it for a hairy spot or to blow through rooms in record time!
Score Attack: Play specific levels to achieve the highest scores. High score is all about speed and precision aim!
Collection: Collect achievements, images and information on all the lovely ladies at the Academy!
Closet: Change the outfits the girls are wearing in-game. Choose between different outfits and costumes! New costume DLC can be also be purchased.
Gal Gun: Double Peace is due out both physically and digitally for PlayStation 4 and PS Vita on July 19 in North America and July 15 in Europe.
Watch the trailer below.