Monster Hunter Stories will launch for 3DS in Japan on October 8, Capcom announced. It will cost 5,800 yen at retail and 5,546 yen via download.
Capcom will also release three Monster Hunter Stories Amiibo figures alongside the game that will let players obtain special Otomon (monsters) in-game. The Amiibos include: "One-Eyed Rathalos and Rider (Female)" and "One-Eyed Rathalos and Rider (Male)" for 1,800 yen each, and "Nabiru" for 1,200 yen. Capcom is planning to release a second set of Amiibos this winter.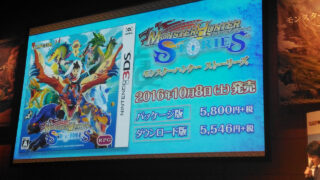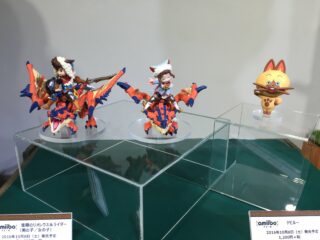 Limited quantities of the game will include a "Rathalos" costume for Nabiru. If you have Monster Hunter Generations save data on your 3DS, you'll receive the bonus "Dinovaldo" costume for Nabiru and one-handed sword for the protagonist.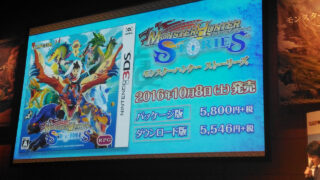 The game will also have various shop-specific Otoman bonuses.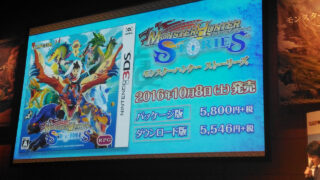 Capcom also announced a collaboration with musician DAIGO for a costume and weapon in the game.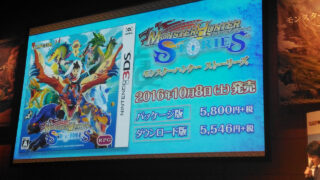 There's a collaboration with Pompompurin, too, who will appear in the form of a costume for Nabiru.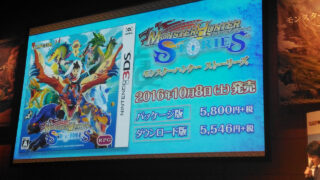 Monster Hunter Stories is an RPG that follows a young Rider who sets out for the world beyond his or her home village, before eventually facing a truth concerning an ancient legend. Watch a new trailer below.
View a new set of screenshots at the gallery.
In related news, Capcom announced that the Monster Hunter Stories anime, officially titled Monster Hunter Stories: Ride On, will premiere on Fuji TV in October, with a new episode every Sunday at 8:30 a.m. Visit its official website here.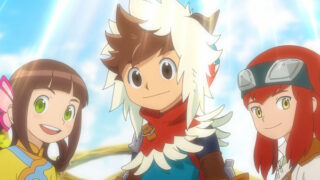 Thanks, 4Gamer.net, Inside (2), and Famitsu.