Tokyo Mirage Sessions #FE launches June 24 in the west
Atlus RPG keeps Japanese voice-overs.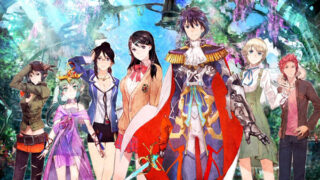 Genei Ibun Roku #FE, officially titled Tokyo Mirage Sessions #FE in the west, will launch for Wii U in North America and Europe on June 24, Nintendo announced.
The Atlus-developed RPG will keep its original Japanese voice-overs with English subtitles.
Get the official outline below, via Nintendo:
Slay monsters—and slay like a pop star—all at the same time, in this brand-new RPG from acclaimed developer Atlus. A sinister force from another dimension has invaded modern-day Tokyo, resulting in a fantastical barrage of style, fashion, music and, of course, danger. So play to your strengths in high-energy turn-based battles, then fuse items to craft powerful weapons and crush your foes. Around every corner you'll find fan-service—including Fire Emblem references—original songs by Japanese entertainment giant Avex, dungeons themed after the entertainment industry and eye-catching music performances.
Watch the first English footage below. View some artwork at the gallery.