Summon Night 6 PS Vita demo now available in Japan
Try out the 15th anniversary Summon Night game.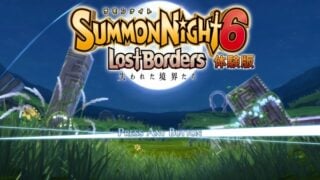 The demo for the PS Vita version of Summon Night 6: Lost Borders is now available on the PlayStation Store in Japan.
The 214MB demo will let you play out a basic event scene and battle part. You won't be able to create a save file either, so there are no demo save data bonuses for the retail version.
Summon Night 6: Lost Borders is due out for PlayStation 4 and PS Vita in Japan on March 10.
View a new set of screenshots at the gallery.