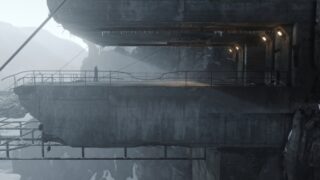 The Hitman beta will launch for PlayStation 4 on February 12 and for PC on February 19, Square Enix announced.
The beta is set twenty years in the past at a top-secret ICA recruitment and training facility. This extremely unique mission revolves around how Agent 47 was recruited into the ICA and shows the first time that 47 meets his long-time handler, Diana Burnwood.
Additionally, Square Enix six PlayStation 4-exclusive contracts called "The Sarajevo Six." Here's the rundown, via the PlayStation Blog:
These are self-contained contracts that see Agent 47 travel the world in pursuit of six former members of a paramilitary unit called CICADA. Each target was a private soldier guilty of committing brutal war crimes. Many years later, fate is finally catching up with them. These six contracts will see Agent 47 visit each of the locations in Hitman — from France to Italy, Morocco to Thailand, and the United States to Japan.
Watch the trailer below. View a set of screenshots at the gallery.