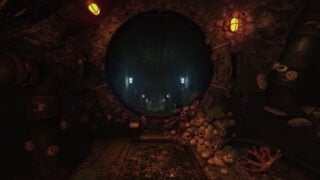 Frictional Games has released a new trailer introducing the environments of SOMA, its PlayStation 4 and PC horror game due out on September 22.
"The radio is dead, food is running out, and the machines have started to think they are people," Frictional says in a press release. "Underwater facility PATHOS-II has suffered an intolerable isolation and we're going to have to make some tough decisions. What can be done? What makes sense? What is left to fight for?"
SOMA is a horror game that "questions our concepts of identity, consciousness, and what it means to be human."
Watch the trailer below.