Final Fantasy VII G-Bike to end service in December
Motorcycle mini-game smartphone remake lasts just over a year.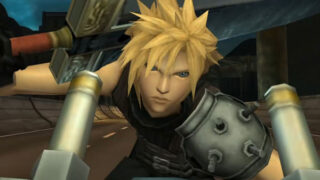 Final Fantasy VII G-Bike will end service on December 15 at 23:59 Japan time, Square Enix announced.
In the announcement, the company said: "Although we were pushing forward with discussions until now, we've come to the conclusion that from here it will be difficult to provide a service that will satisfy our users, so today we have decided to end service."
Money-based sales of the in-game "Gem" currency will end on October 13, but you'll still be able to use any gems you have until the game officially ends service on December 15.
Final Fantasy VII G-Bike launched for iOS and Android on October 30, 2014 in Japan. A western release was announced, but never released.