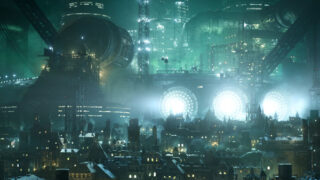 Final Fantasy VII Remake won't use Square Enix's Luminous Engine, Final Fantasy XV director Hajime Tabata confirmed during a Gamescom interview.
"Final Fantasy VII (Remake) is not planned to be made with that [Luminous Engine]," Tabata told Nova Crystallis.
Final Fantasy XV will use the Luminous Engine, which will be modified and enhanced as the game is developed. Kingdom Hearts III was originally planned to use the Luminous Engine, but switched to Unreal Engine 4 mid-development.
Speaking of Final Fantasy XV, development on that is currently 65 percent complete, Tabata told DualShockers.
"All the plans are now solidly in place both for development and marketing," Tabata said. "Everything is 'proceeding very well' and development is on target."
Tabata confirmed that the new swamp area shown today is around 70 to 80 percent complete and that there are many parts of the game in the same state.