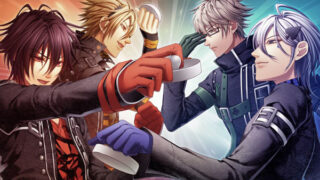 Idea Factory International has released a gameplay trailer and new screenshots of its PS Vita and PC girls visual novel game Amnesia: Memories.
The trailer shows how your choices as the heroine affects your relationship parameters with your chosen bachelor, as well as how your characters change personalities based on the world you've chosen.
The new screenshots introduce the mini-games offered by the visual novel, including air hockey and rock-paper-scissors. These games are separate from the main story and let you go head to head against the game's eligible bachelors.
Amnesia: Memories will launch for PS Vita and PC via PlayStation Network in North America and Steam worldwide on August 25, and via PlayStation Network in Europe on August 26.
Read up more on the visual novel here.
Watch the trailer below. View the screenshots at the gallery.