Psycho-Pass: Mandatory Happiness English version coming this fall
5pb. confirms English and Chinese editions in Hong Kong.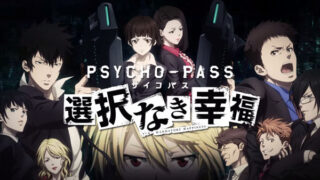 5pb. will release English and Chinese versions of Xbox One visual novel game Psycho-Pass: Mandatory Happiness in Hong Kong this fall, the company announced.
The news comes via Ani-Com & Games Hong Kong 2015, a video games consumer exhibition currently going on at the Hong Kong Convention and Exhibition Centre.
It is unknown if the English version will come west, but Xbox One is region-free, so you should be able to import and play it regardless.
Visit the game's official English website here.