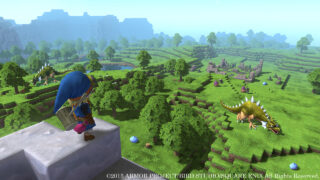 Square Enix has announced Dragon Quest Builders, a new Dragon Quest game coming to PlayStation 4, PlayStation 3, and PS Vita in Japan this winter.
The game is set in Alefgard, a land destroyed by the Dragonlord, which players are tasked with restoring. The world is put together via blocks, similar to Minecraft, which players can freely create, and is thus labeled a "block-making RPG."
Visit the game's teaser website here.