Xbox One 1TB console coming June 16
500 gigabyte model price dropped to $349.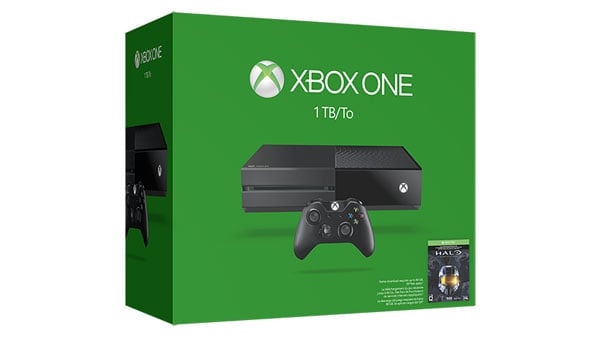 Microsoft has announced a one terabyte Xbox One console, which boasts a new matte finish and newly designed Xbox One wireless controller. It will launch bundled with Halo: The Master Chief Collection on June 16 in the United States starting at $399, while current Xbox One 500 gigabyte models will see a permanent price reduction to $349.
The new controller has a 3.5mm stereo headset jack, improved controller audio quality, an increase on the maximum audio volume available on headsets, and works with all existing controller accessories. The bumpers have been fine-tuned for more consistent performance, and the new controller supports wireless firmware updates (versus wired on the old controller). Outside of the bundle, the new controller will also be available for purchase standalone in black, as well as camo silver/black color variations.
Finally, Microsoft also announced that it will release a $24.99 Xbox Wireless Adapter for Windows this fall, which will allow you to use your Xbox One controller wirelessly with Windows 10 PCs.
See the console unboxing below. View some images at the gallery.