Terra Battle surpasses two million downloads, console version underway
Download Starter campaign to continue.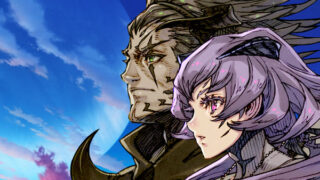 Terra Battle, Mistwalker's popular RPG for smartphones, has surpassed two million downloads and development on a console version will begin, the company announced.
The console version was the last part of the game's "Download Starter" campaign. However, the company announced that it will continue the campaign with plans for future milestone rewards in the works.
Additionally, to celebrate the game's success, a special in-game event will run from April 30 to May 4, rewarding players with a single energy per day.
"We are truly humbled to see Terra Battle achieve this milestone. As every player download expanded both the scope of our game and our imagination to create a richer experience for the fans," said Mistwalker founder Hironobu Sakaguchi. "With the console game of Terra Battle underway and the next phase of the Download Starter campaign in motion, we are eager to see how the game will evolve in the coming months."
Mistwalker has put together a video to celebrate the two million milestone below.