Bravely Second adds Bishop and Fencer jobs
Two more jobs confirmed ahead of April 23 release.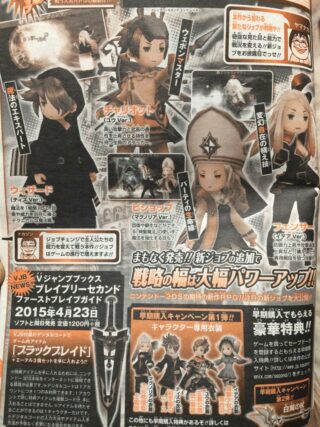 Jump this week introduces two new jobs set to appear in Bravely Second: End Layer.
The "Bishop" is a holy magic user with abilities focused in recovery and resurrection. Its techniques can also be used to strengthen your magic.
The "Fencer" is focused on increasing defense power and attack speed, and has a "Stance" position from which it can unleash exclusive sword techniques.

Bravely Second
is due out for
3DS
on April 23 in Japan.
Thanks, @kazu4281.