Stella Glow coming to North America this year
Atlus localizing Imageepoch's 3DS simulation RPG.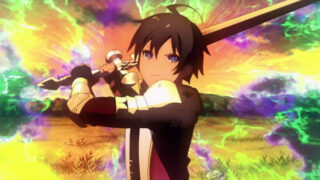 Stella Glow, Imageepoch's 3DS simulation RPG, is coming to North America later this year via Atlus, the company announced.
In it, players take on the role of Alto, a young knight tasked with convincing Witches throughout the Regnant Kingdom to join his side and stop Hilda, the Witch of Destruction, and her Harbingers. You'll use the forgotten magic of Song in battle by tuning allied Witches to unlock their full potential.
More details on the localization and American release will be shared at a later date. If you missed it, catch the Japanese trailer below.