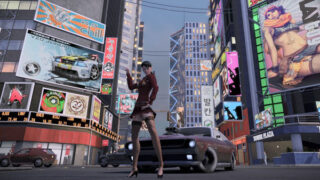 Deep Silver, Reloaded Games, and The Workshop Entertainment are working together to bring APB Reloaded to PlayStation 4 and Xbox One, the trio announced.
The console versions are in development at The Workshop Entertainment, with support from PC version developer Reloaded Games, and will be published by Deep Silver in the second quarter of 2015. Just like the PC version, the console versions will be a free-to-play download title with micro-transactions for in-game gear, items, vehicles, and customizations (items can also be earned in-game for free).
APB Reloaded is set in the near-future urban cityscape of San Paro, where players can join one of two factions. "Enforcers" uphold the city's martial law, while "Criminals" break the law. Players can customize their own characters and vehicles, and allows up to 100 customized players (up to 50-versus-50) to participate in real-time missions across the city.
To date, the PC version of APB Reloaded has attracted over five million players since its December 2011 release.