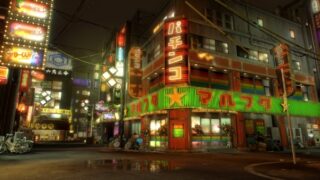 Sega has released the first in a series of Yakuza 0 gameplay videos to be released consecutively over the next eight weeks.
This week's video, the "World View Chapter," features Akira Nishikiyama voice actor Kazuhiro Nakaya as a guest, and walks players through Yakuza 0's 1988 depictions of Kamurocho and Soutenbori.
Watch the footage below. The game is due out for PlayStation 4 and PlayStation 3 in Japan on March 26.