Tales of Zestiria clips introduce Arena, Discovery, and after-battle dialogue
Plus, a look at the new downloadable costumes.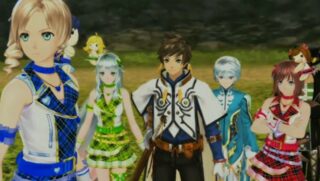 Bandai Namco showcased new footage of Tales of Zestiria this morning during the game's latest Niconico broadcast highlighting after-battle dialogue and field discovery.
Additionally, the publisher showcased direct-feed images of the game's newly announced The Idolmaster and Academy costume downloadable content. You'll see a screen capture of each below, with more available at Games Talk.
Watch the footage below.
After Battle Dialogue
Arena Introduction
Discovery Introduction