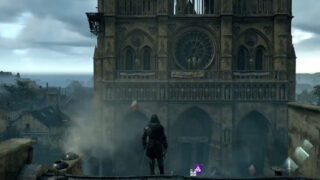 Ubisoft has released a new five-minute commented co-op gameplay walkthrough of Assassin's Creed: Unity.
The video, narrated by Assassin's Creed: Unity creative director Alex Amancio, introduces a Heist Mission in the underground passages of the Hotel-Dieu, Paris' oldest hospital. Players are tasked with stealthily infiltrating a heavily guarded location to steal treasure without being seen.
Watch the video below.