Xenoblade Chronicles announced for New 3DS
Exclusive to 'New' model due to enhanced CPU power.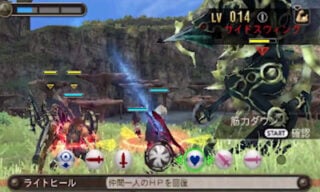 Nintendo is bringing Xenoblade Chronicles, first launched for Wii in 2010, exclusively to New 3DS (meaning, the new model it just announced).
According to Nintendo, the game will only run on the New 3DS due to its enhanced CPU.
The game is due out in Japan next year.
See it in action below.
https://www.youtube.com/watch?v=ghFEU4t_Pm8