First look at Sergei in Tales of Zestiria
Plus, a look at Sorey in one of his Kamui Mode fusions.
Famitsu's latest online preview of Tales of Zestiria features a first look at Sergei Strelka, a new character who heads the knights of the Rolance Empire.
Sergei is the leader of the "Hakuo Knights," a guards unit that serves directly under the emperor of the Rolance Empire. A "certain incident" provokes Sergei and our hero Sorey, who arrived from the Hyland Kingdom, to cross swords.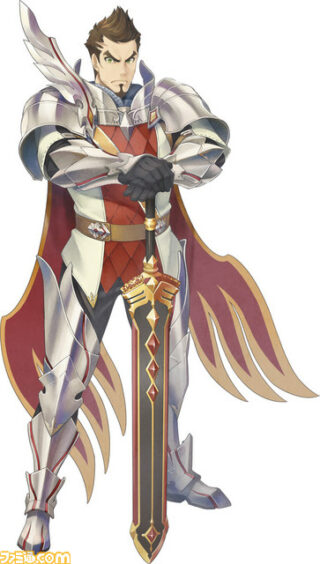 The Rolance Empire is cautious of Sorey after word arrives that he is a doshi. As a doshi, Sorey takes a liking to their ancient historic ruins, but he isn't receiving the same liking from the Rolance Empire's side.
Above you'll see Sorey in one of his Kamui Mode fusions. Famitsu doesn't provide text with the image, but it appears to be his Edna fusion.
Tales of Zestiria is in development for PlayStation 3.