Seth Killian leaves Sony Santa Monica
Left "on great terms" to pursue indie dream.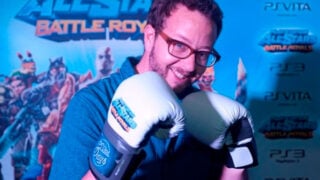 Seth Killian has left SCE Santa Monica Studio, he confirmed on Twitter.
"Hi guys, I chose to leave my Sony family back in Dec + on great terms," Killian said in a tweet. "I was inspired by their amazing indies to do my own thing."
He added, "You'll see the games I had the privilege to work on at Sony soon–[Santa Monica Studio] has a STELLAR lineup coming. As for what I'm up to, stay tuned…"
Killian is a former Capcom community manager and acted as lead game designer for the external group at SCE Santa Monica Studio. His last known project was PlayStation All-Stars Battle Royale.