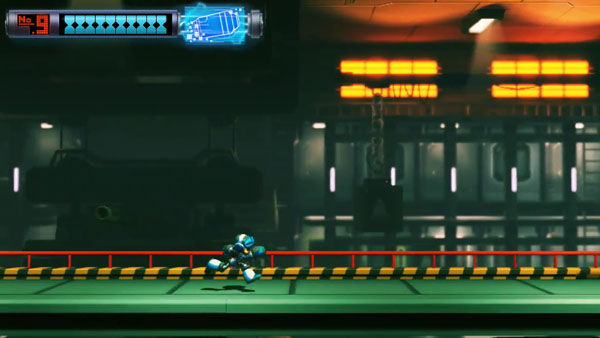 Comcept has released a new alpha gameplay video of Might No. 9 at the Game Developers Conference in San Francisco.
The video shows Beck running throughout a test stage defeating enemies, and introduces the game's cast of Mighty bosses. Towards the end, we see what looks to be an actual stage, before Beck himself is introduced.
Watch the video below.