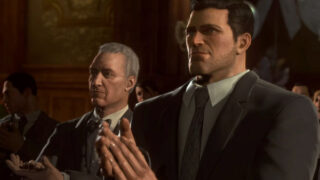 Warner Bros. has announced 'Cold, Cold Heart,' a new story add-on for Batman: Arkham Origins due out on for PlayStation 3, Xbox 360, and PC on April 22 for $9.99.
Season Pass owners will get the add-on free of additional charge.
In it, players will learn the tragic origin story of Mr. Freeze and how he earned his role as one of Batman's arch nemeses. It will take players across "iconic Gotham City locations" like Wayne Manor, and gives players the new Batman Extreme Environment suit and new gadgets like Thermal Gloves and Thermocharged Batarangs.
Warner Bros. promises "several hours" of new content.
Watch the debut trailer below.