Senran Kagura producer heading PS Vita IA Vocaloid game
New game features 60 songs, due out July 31.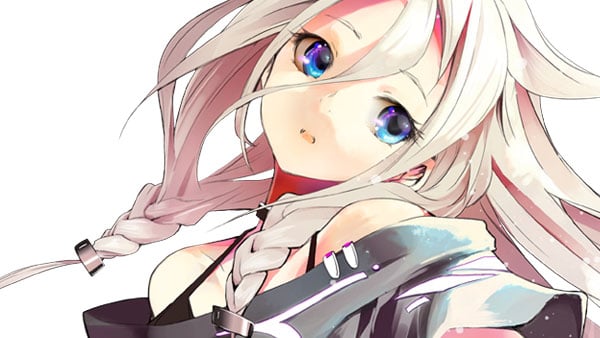 Marvelous AQL is developing a new game connected to Vocaloid's IA Project for PS Vita, this week's Famitsu reveals.
Due out on July 31 in Japan, IA/VT Colorful will feature 60 songs and is lead by Senran Kagura producer Kenichiro Takaki. The sound catching rhythm game tasks players with using the analog stick to move a small circle around the perimeter of a large circle, and using the PlayStation face buttons to match the flowing notes.
Confirmed songs include:
"Children Record" by Jin (Shizen no Teki P)
"Nihonbashi Koukaka R Keikaku" by Jin (Shizen no Teki P)
"Loss Time Memory" by Jin (Shizen no Teki P)
"Enmei Chiryou" by Neru
"Headphone Actor" by Jin (Shizen no Teki P)
"America (America! We are All Right!)" by Jin (Shizen no Teki P)
"Cloud Rider" by Hayato Tanaka
"Chiri Juso" by Kikuo
"Liar" by Nekobolo
"Lonely Child" by Otetsu
"Hajimari no Niwa" by Shirokami ShinShiro
"Nokoru Natsu ni Hanataba wo" by Nodoka
"Lorelei" by 10th P (Monaca:Factory)
"Ginga Tetsudou 365" by Ichiokuen-P (Dezzy)
"Falling Apart" by Taishi
"Kimo no Koto ga Sukide Gomennasai" by Utata P x Tory Hitsuji
"Shounen ha Kyoushitsu ga Kiraidatta Noda" by Ishifuro
"Love Sagiittarius" by Mutsuki Levin
"Overslept" by Neru
"Migawari Kibonnu" by Mabe Shuichi
"Kakshi" by Mochizuki Urara
"Pageant" by Mito
"Baibai Superstar" by Ishifuro
"Tsubasa New Days" by A-Bee
"Crystal Prism" by Anante-Garde Eyes
"Party Party" by Komorita Minoru
"Re;Birth" by Sele
"Geragera to Warauna" by Ishifuro
"Bokura ni Kigeki wo Misetekure" by Jin (Shizen no Teki P) x Ishifuro
IA/VT Colorful is currently 40 percent complete. It will support downloadable content when it launches.
Thanks, Sokuho@Hokanko.