Sorcery Saga coming to Europe in early 2014
Rising Star Games localizing curry quest RPG.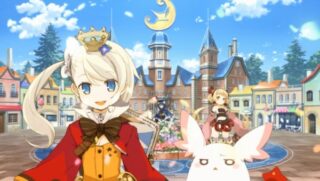 Rising Star Games is partnering with Idea Factory to bring Socery Saga: Curse of the Great Curry God to Europe.
Available throughout the continent in early 2014, the game tells the tale of Pupuru, a young aspiring sorceress on a quest to save her friend's curry restaurant from a large curry chain that's moved into neighborhood.
"We are thrilled to be working with Idea Factory again and adding Sorcery Saga, for PlayStation Vita, to Rising Star Games' already high quality release schedule." said Rising Star Games managing director Martin Defries. "Sorcery Saga will offer retail a great chance to present something new following the holiday season."
A North American release has previously been confirmed for December 10, courtesy of Aksys Games.
Watch the announcement trailer below. View some screenshots at the gallery.