Valve announces Steam Machines
Steam box to come in variety of types next year.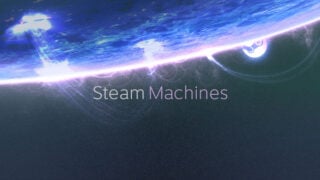 Valve's second announcement this week, following SteamOS, is Steam Machines, a "variety of Steam gaming machines" developed in cooperation with "multiple partners" set to launch in 2014.
Before they're shipped, however, Valve will have a prototype run.
"We have designed a high-performance prototype that's optimized for gaming, for the living room, and for Steam," the product's web page reads. "Of course, it's also completely upgradable and open."
300 Steam users will receive a box, free of charge, for testing. Find out how to participate here.