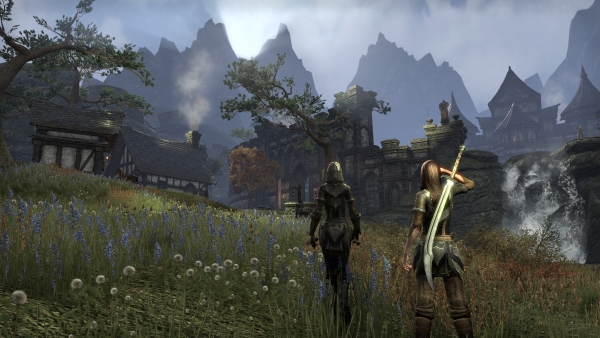 Elder Scrolls and Fallout publisher Bethesda Softworks has no plans to support Wii U in the near future, marketing VP Pete Hines has said.
"It's largely a hardware thing," Hines told Joystiq (via Eurogamer). "[We] make the games that we want to make, on whatever platforms will support them as developed."
The Elder Scrolls Online, for example, "likely would have" been launched on current-gen platforms, but "it just wasn't possible" due to the game's scale, Hines said. Thus, it was put on PlayStation 4 and Xbox One.
"None of the games we've announced are being developed for the Wii U, so it's guaranteed that none of those games are coming to Wii U.
"Will any future ones come out? I can't say for sure," Hines concluded. "In our near-term focus it's not on our radar."