Dragon Quest Monsters 2 remake announced for 3DS
In celebration of Dragon Quest Monster's 15th anniversary.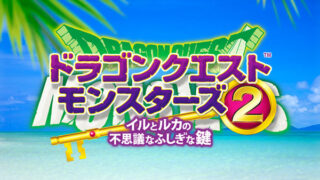 Looks like those trademarks weren't for nothing. Square Enix has announced Dragon Quest Monsters 2: Iru and Luca's Wonderful Mysterious Keys for 3DS.
The game will have over 800 monsters, including new ones from Dragon Quest X, "Super G Size" monsters, and four-on-four monster battles. It will support local and internet correspondence, StreetPass, one save slot, and eight person multiplayer.
Here are the game's main staff members:
General Director: Yuji Horii
Monster Design: Akira Toriyama
Music: Koichi Sugiyama
Planning and Development: Square Enix
Production and Sales: Square Enix
A release date and price was not announced.
Visit the game's official website here.