Senran Kagura: Shinovi Versus Mirai voice message
Are you going to waste me? Or are you just happy to see me?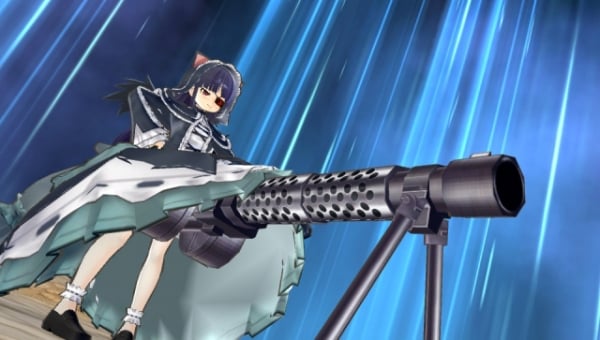 This week's Senran Kagura: Shinovi Versus voice update introduces Mirai, a gothic lolita character who hates to be ignored and carries around a giant umbrella.
She's also packing heat.
Listen to her voice message here. She's detailed below.
Mirai
CV: Saori Goto
Birthday: December 28
Age: 16
Blood Type: A
Height: 150cm
Bust-Waist-Hip Measurments: B62 W48 H59
Hobby: Internet
Favorite Food: Stew
A video of the game's underwear lottery feature was also released.
Additionally, find screenshots of the lottery, in-game store, and of Mirai at the gallery. (Update: We've since added 40 extra screenshots.)