Senran Kagura: Shinovi Versus Hikage voice message
This emotionless girl has no hobbies or favorite foods.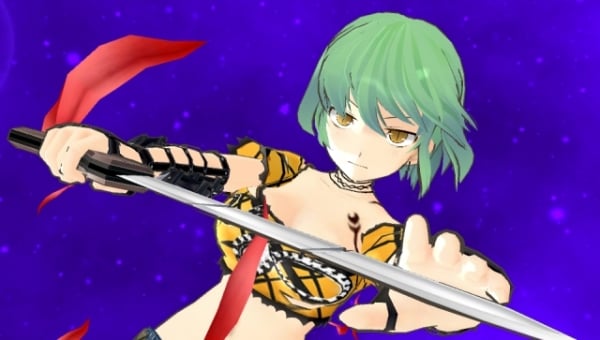 This week's Senran Kagura: Shinovi Versus voice update introduces Hikage, an expressionless, close-mouthed girl who utilizes knives in battle.
Listen to her voice message here. She's detailed below.
Hikage


CV: Ryoko Shiraishi
Birthday: September 9
Age: 18
Blood Type: O
Height: 160cm
Bust-Waist-Hip Measurments: B85 W57 H85
Hobby: N/A
Favorite Food: N/A
View a new set of screenshots at the gallery.