PlayStation 4 to support Unreal Engine 4
Epic next-gen game engine comes to next-gen system.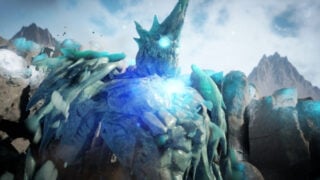 Epic Games is bringing its Unreal Engine 4 game engine technology to PlayStation 4.
"We are thrilled to build onto our long-established success with PlayStation," said Tim Sweeney, Epic's founder and chief executive officer. "Unreal Engine 4 is expertly designed for the next generation of game development and the outstanding power of PlayStation 4. Today's demonstration offers a preview of what developers can accomplish using our tools to create games for PlayStation 4."
A real-time presentation of the engine running on the platform, featuring the fiery, mallet-wielding elemental knight, was shown during PlayStation Meeting 2013 in New York City tonight. Watch it below. View a set of screenshots at the gallery.