Senran Kagura: Shinovi Versus 20-minute gameplay video
Footage from Marvelous AQL's not-surprisingly-named presentation.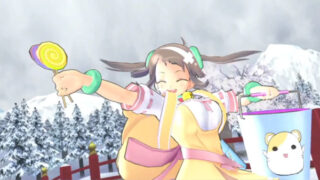 A 20-minute off-screen gameplay video of Senran Kagura: Shinovi Versus has surfaced from the "Senran Kagura Exploding Breasts Hyper Presentation," which developer Marvelous AQL held this week.
The footage features commentary from producer Kenichiro Takaki and some of the game's voice actresses. Watch it below.